Shared Education: Year 3
Castledawson PS and New Row PS are now entering our third year of joint learning and shared experiences.
We are very excited about what the year ahead holds, with more classes getting involved in activities specifically designed to improve the children's educational experiences.
Term 1
Y4: Shared Numeracy & problem-solving project (8 joint lessons)
Y7: MUST project (Speedwell trust, beginning with a teambuilding day to Parkanaur)
Y6: Visit to Woodhall for outdoor activities
Term 2:
Y5: All Set programme including a shared music & drama performance
Y6 & 7: Preparation of shared choir to perform at Peace Proms, Odyssey Arena
Y7: Shared Literacy and topic work (Titanic) (8 joint lessons)
Term 3:
Y3: Shared Outdoor Play sessions (4 joint sessions)
Y6: Fun Sports Day
As an additional aspect to our joint work, the teachers of CPS & NRPS will be working together to extend the work begun last year around Online Safety. This is a great opportunity for staff to develop their skills and share good practice. Building positive professional relationships can only benefit our children – whilst having a positive impact on the community.
Watch out for more information in our newsletters, Facebook page and website.
Definitely #bettertogether)
Shared Education kicked off to a great start this year as P6/7 joined P7 from New Row for a team building day with Speedwell at Parkanaur. We explored signs and symbols and discussed their origins and meanings and then set off orienteering in the forest. This was brilliant fun but pretty challenging as we only had 45 minutes.
In the afternoon it was too wet to take part in outdoor activities so we worked in groups to see who could design and build the tallest free standing tower from just three sheets of newspaper.
Our winning team produced a very impressive tower sitting very steadily on the table. We then discovered that they had sneakily inserted a water bottle into the base to prop theirs up.
A great day had by all and new we look forward to getting to know each other better throughout the year.
A fantastic morning had by all at our Shared Education community bake sale.
Lovely to see parents chatting together while enjoying a cup of tea and a bun from one of our staffs.
Our mini- enterprise event was a great success with all groups making a profit.
Room 4 enjoyed shared lessons in CPS for Shared Education with New Row PS. We are exploring characters in Charlie and the Chocolate Factory through drama.
Primary 6 and 7 have been enjoying their partnership with New Row and had an exciting adventure on Monday. In each school salmon eggs have been maturing and the classes have been monitoring their progress. On Monday the classes teamed up with Mark and some kind volunteers from local angling groups to help release the salmon into the River Moyola. Whilst they were there, all children had the chance to gather a selection of creatures and min beasts from in and around the river. We brought these back to the classroom to look more closely at them and investigate their features. Everyone had great fun!
Shared Education
P4/5 in Castledawson PS and New Row PS began their shared ed sessions with a visit from chef Adrian Fletcher. He carried out various activities as we explore the topic of chocolate and study Charlie and the Chocolate Factory! We really enjoyed making new friends and sharing in our learning.
P6 children enjoyed a Shared Education taster session with New Row at Woodhall Visitor Centre in Kilrea.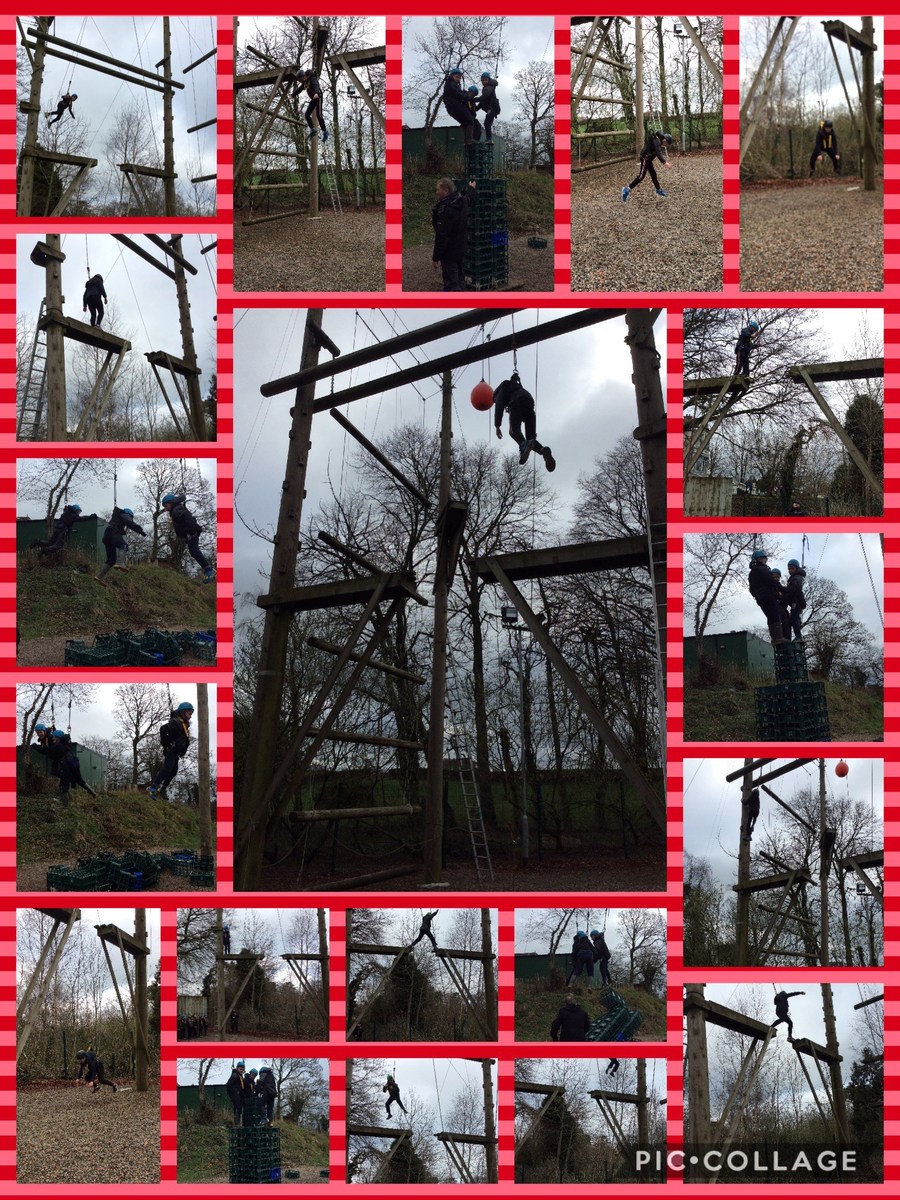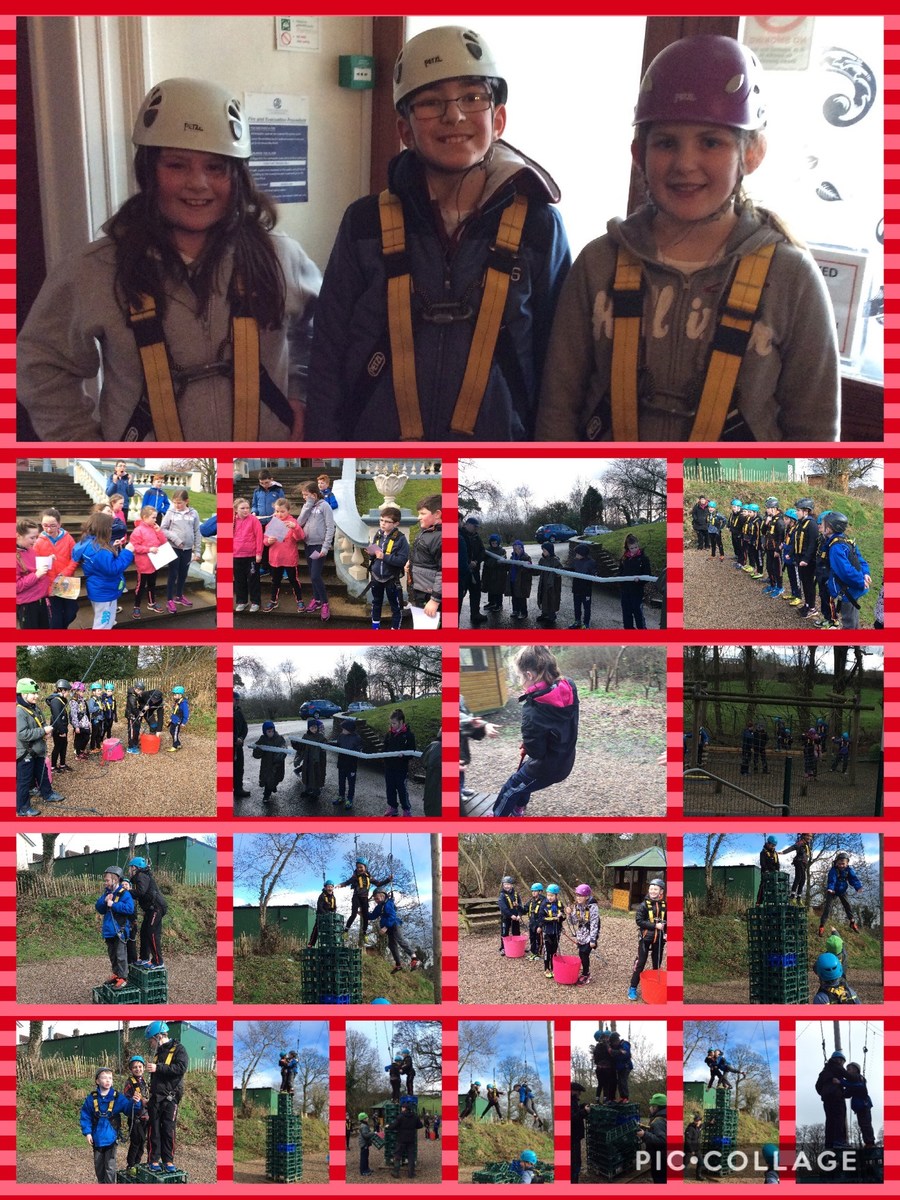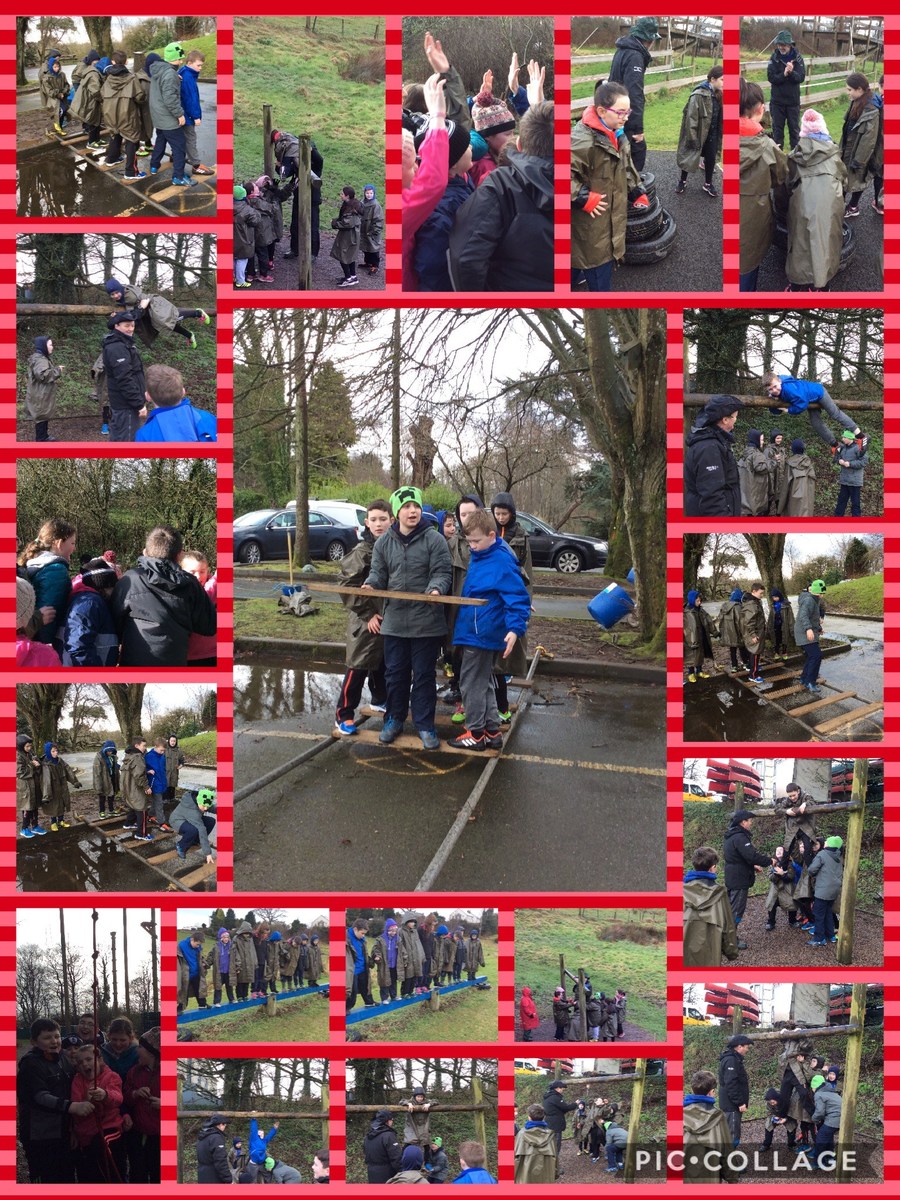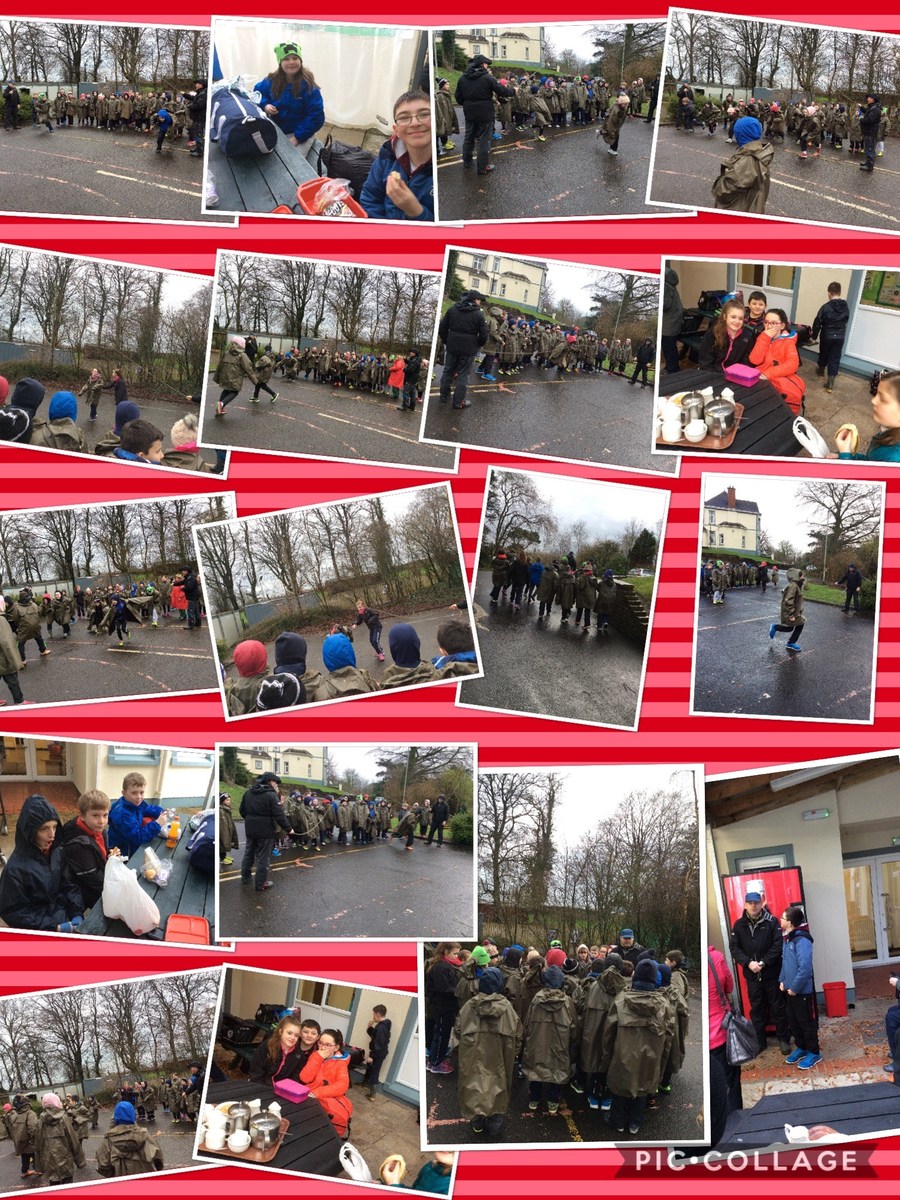 We have begun Year 2 of our Shared Ed Programme..... P6/7 enjoyed their first day with New Row PS and Paul Diamond. We did some ice breaking activities and designing mascots.
P6/7 have been busy with their topic of Olympics. We travelled to the sports centre at Jordanstown where we were out through our paces with some of the activities that athletes do in preparation for competition. We had a visit from sports journalist for The Irish News Cahir Okane who told us all about his job. Now we are looking forward to our own Mini Olympics event in a few weeks. Let's hope it doesn't rain
Room 4 enjoyed their first Shared Ed day with New Row PS. Everyone took part in some warm up physical activities and then a lesson related to Journeys - our new WAU topic. We worked together to create Crazy Journeys! A great start!
P6/7 have started their shared education project with our partners at New Row. The topic we will be studying this term is The Olympics. We started today by designing mascots and mottos for our house teams and had fun getting to know each other through team games.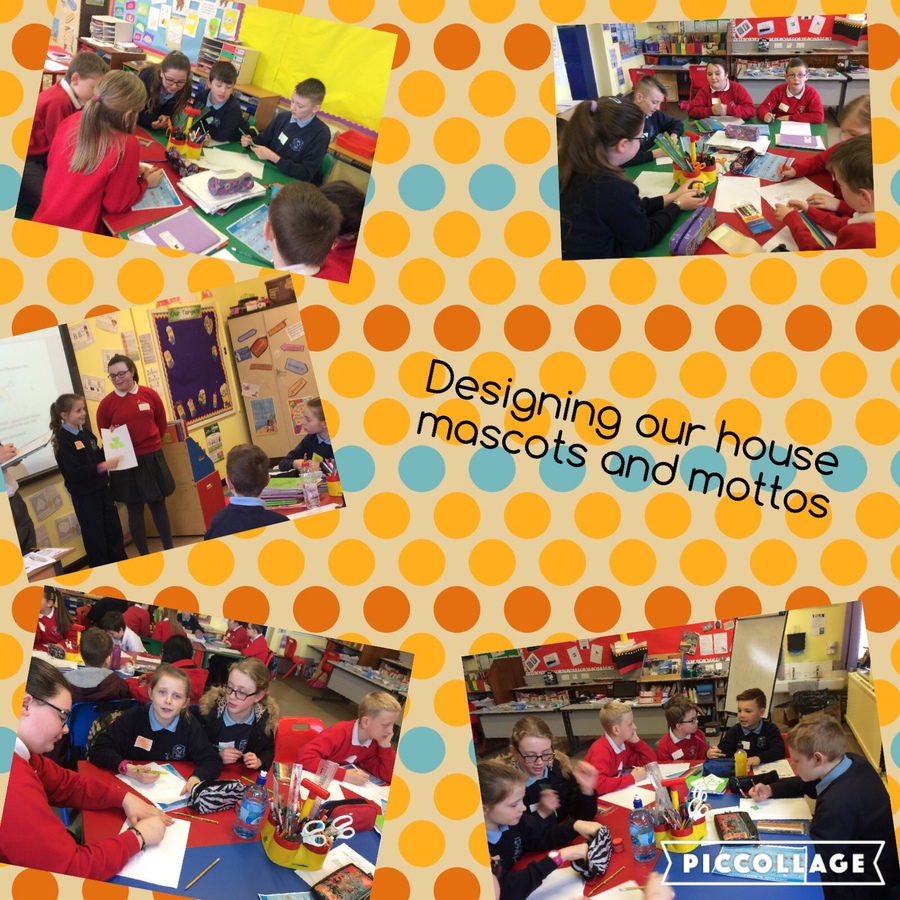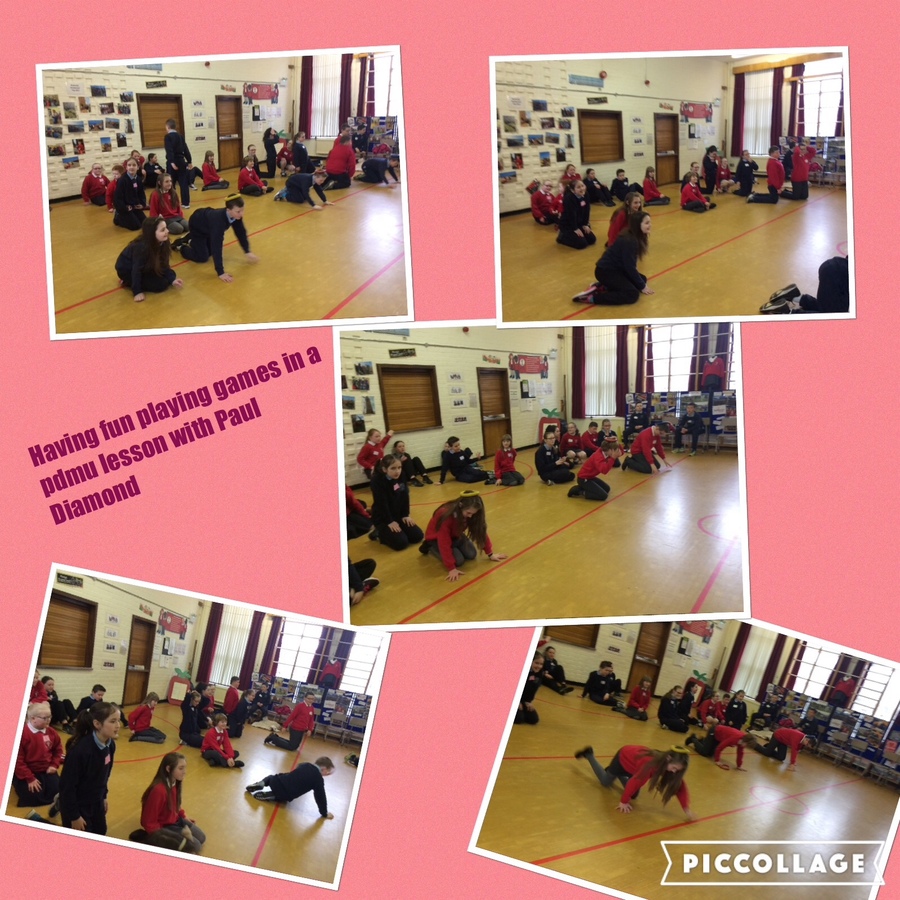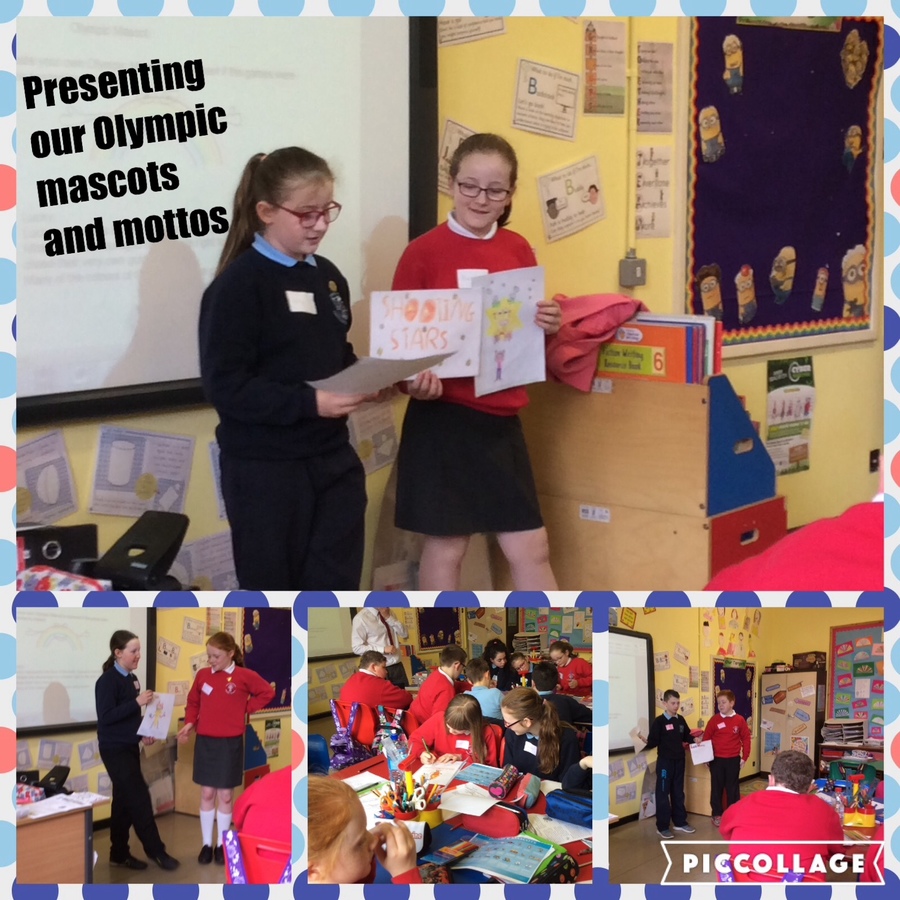 Shared Education Project- Press Release.
Children from Castledawson Primary School and New Row Primary School will be working together in partnership through the Shared Education Project.
"Shared Education involves the provision of opportunities for children and young people from different community backgrounds to learn together." (Education and Training Inspectorate)
The focus is to build upon the already existing relationship between the two schools and to progress to the next level where the main focus is on raising standards in teaching and learning.
The children from both schools will be involved in a series of shared lessons, with the initial phase running from April to June 2016. The aims of the programme will be to develop friendships and promote learning through PDMU, literacy, numeracy, World Around Us, PE and art activities using a shared class approach. The children will also be exploring personal attributes, similarities and differences as part of the Northern Ireland Curriculum. This is a three year project which will allow the two schools to share good practice and expertise and to plan and deliver lessons together.
In this first year the project focuses on children in Key Stage 2 through the topics of Journeys and The Olympics, with the intention to include all classes over the next two years.
If you have any questions about the project please contact me.
Jacqui Nelson
Getting our partnership off to a flying start through a joint staff meeting to outline the main aims and vision of our project.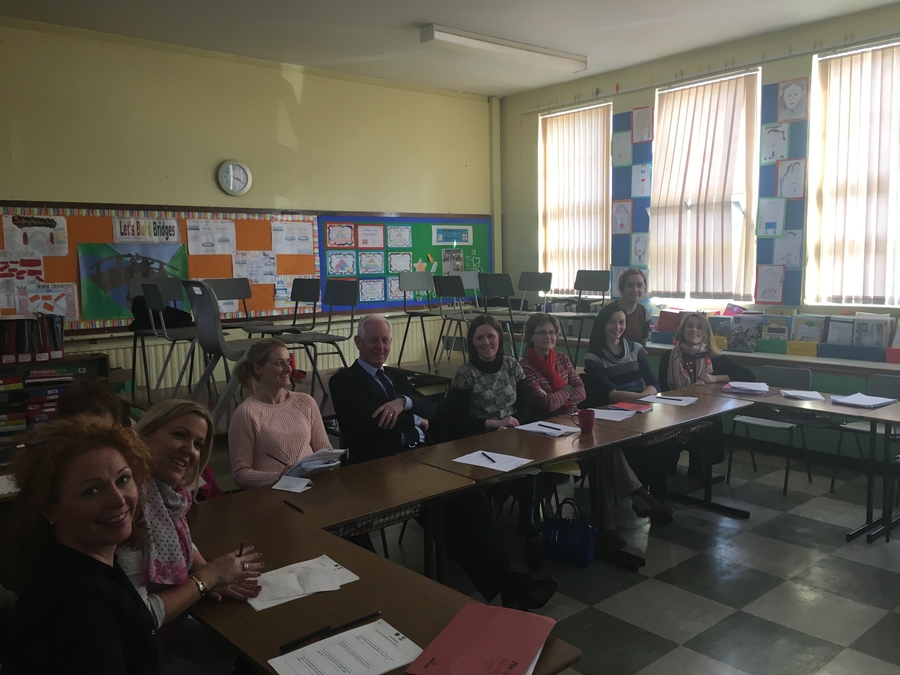 The Shared Education Programme encourages and develops sustainable cross community partnerships by providing opportunities for curricular-based shared classes, extra-curricular activities, joint staff planning and development and joint governor and parent events.
We are really looking forward to embarking on the Shared Ed journey with New Row Primary School as we begin our Signature Project in Term 3 of this year. We have worked together successfully in the past and look forward to building on strong relationships. Recently we have had the opportunity to take part in a number of local community events such as the African Children's Choir and in more regional events such as the Peace Proms. We are looking forward to strengthening our partnership and making new friends through this exciting programme.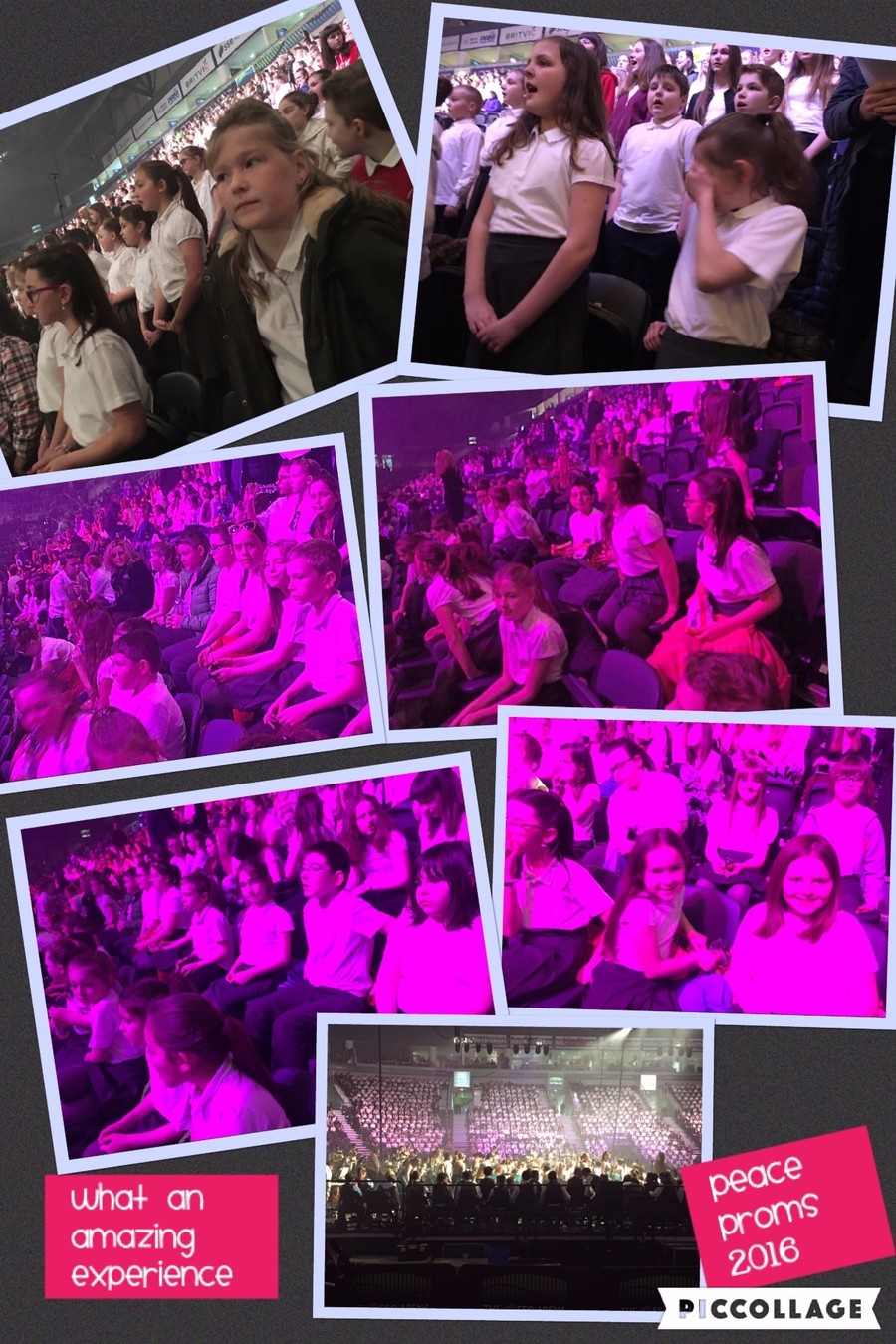 P5/6 had a great day with P5 from New Row PS. We all took part in the Speedwell Project which allowed everyone to share in their learning in a fun way. The topic was 'Energy and Electricity.'