Our Breakfast Bonanza was a huge success and enjoyed by everyone!
What an amazing afternoon we had at our Peace Proms rehearsal at the Ulster Hall in Belfast. We had great fun singing and dancing along to all the songs.
A fab start to our Sustrans NI Active Travel Programme... we had over 60 joining us on our first walking bus this morning! Thank you everyone who took part.
We are really enjoying our drama sessions at Sperrin College.
What a fab night we had at our Santa's Trail! Really enjoyed by everyone.....thank you everyone who supported us and helped us organise this event. #50yearscelebrations
Our Digital Leaders taking lunch-time Minecraft Club.
What a great morning we had at the opening of our Nurture Room with pupils, parents, staff and special guest, Sandra Overend. In CPS we are committed to meeting the needs of all our children and our Nurture Room has become an integral part of our school. For more information on Nurture and what it offers please click on the link below...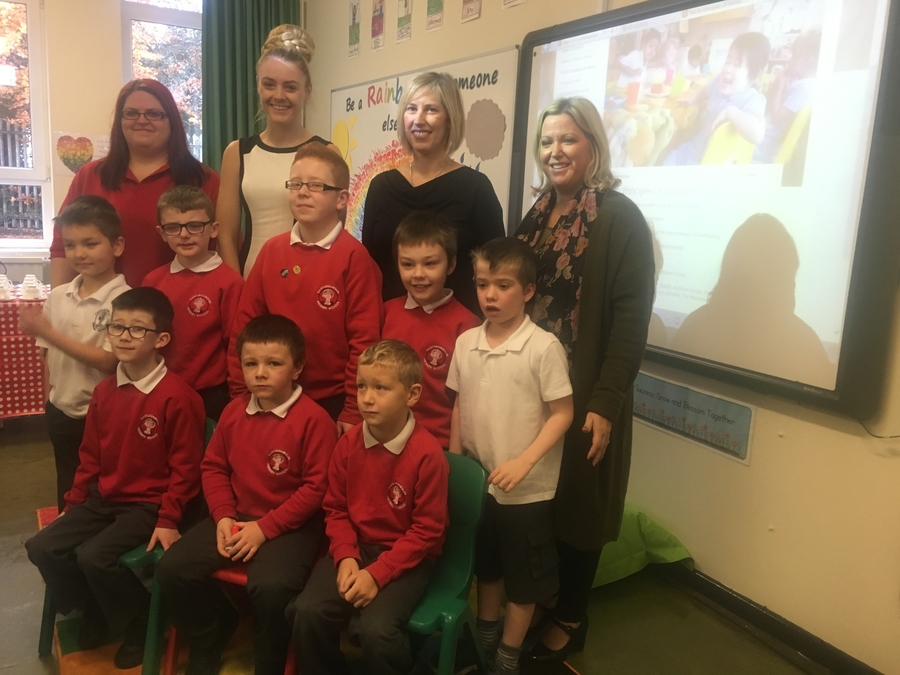 We had a great morning with Tom O'Dowd our Sustrans NI Travel Officer. He introduced the programme to our school and we are looking forward to many fun activities ahead as we become more active and healthier. Remember our first walking bus on 2nd December!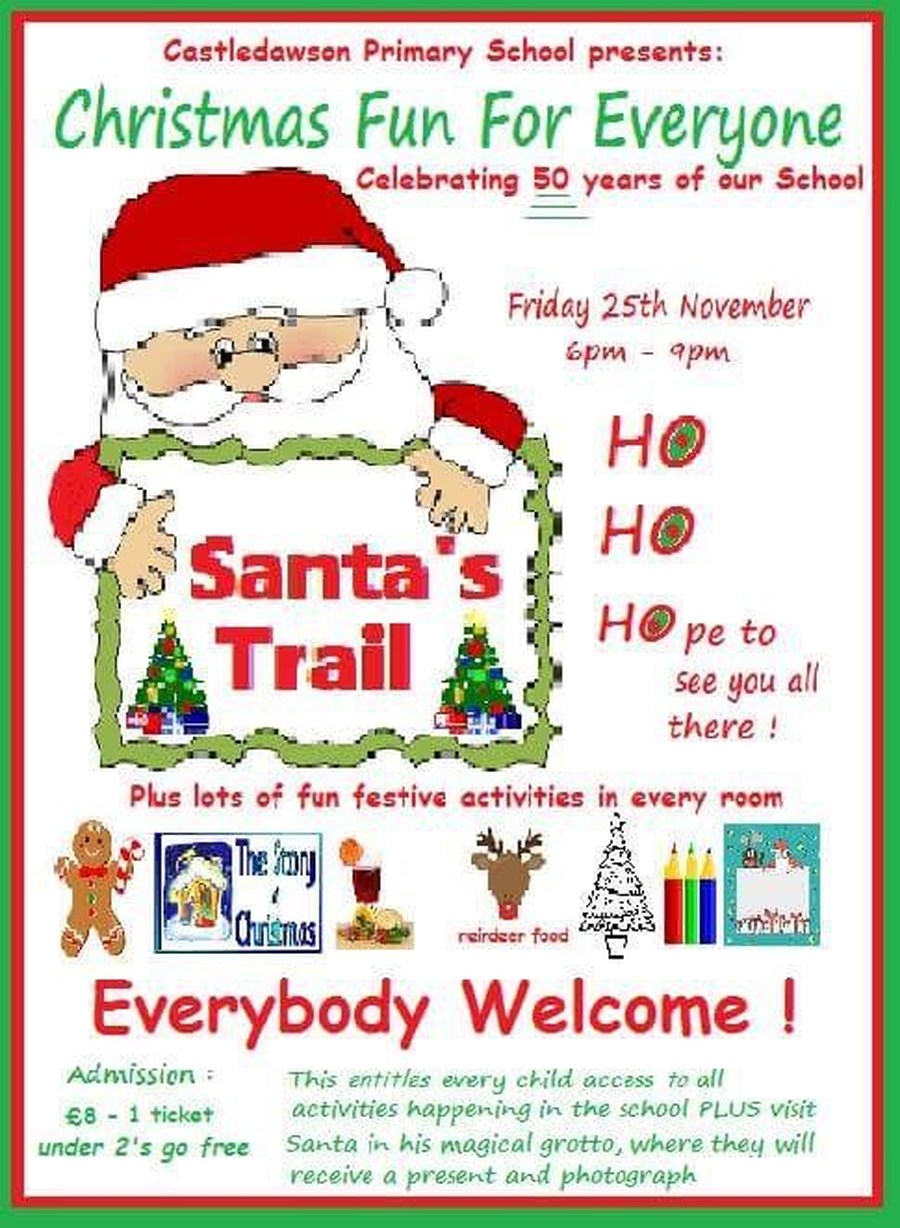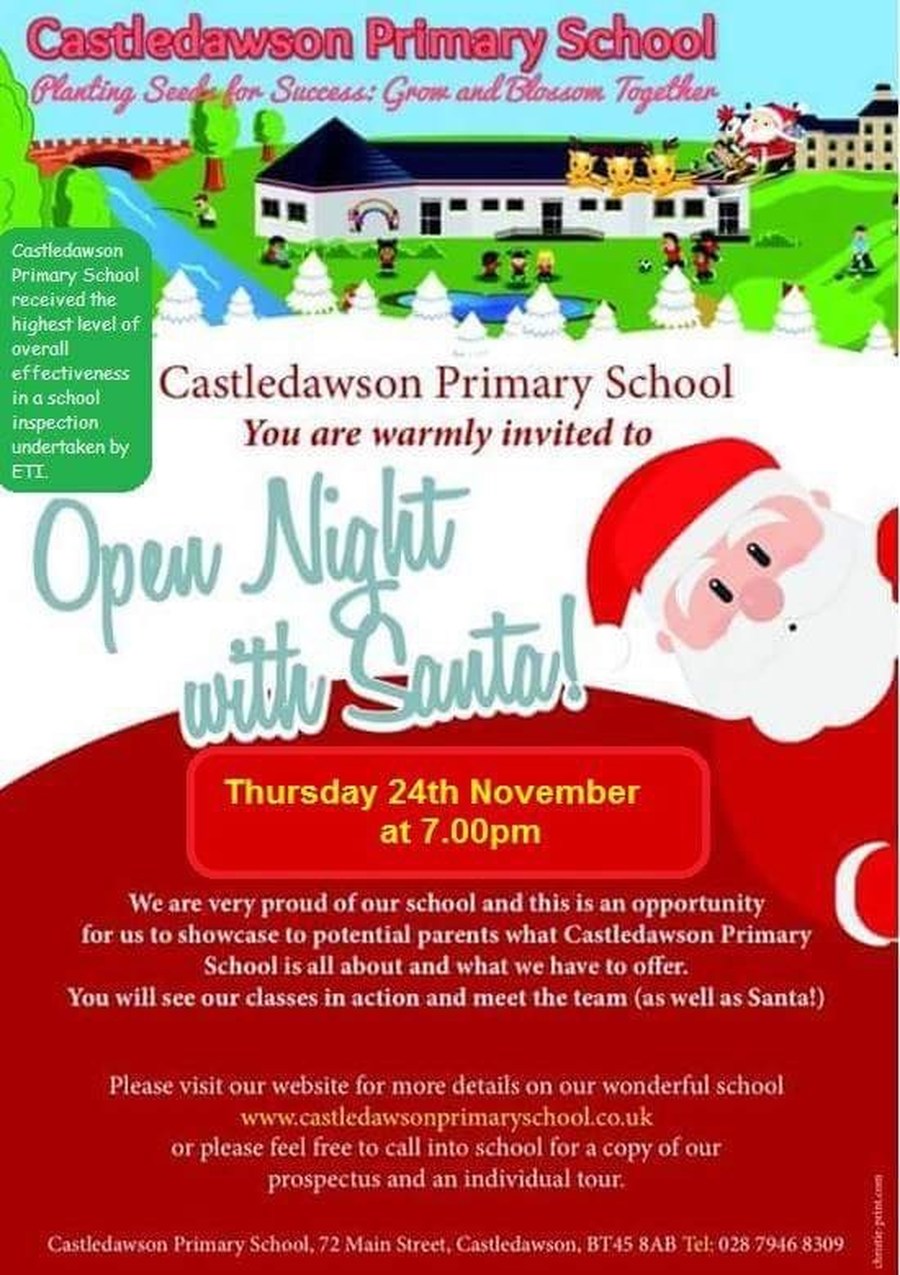 Digital leaders were at W5. They met other digital leaders from other schools. They learned new things about the ipads.
Another great night to look forward to.......it promises to be full of fun...everyone welcome!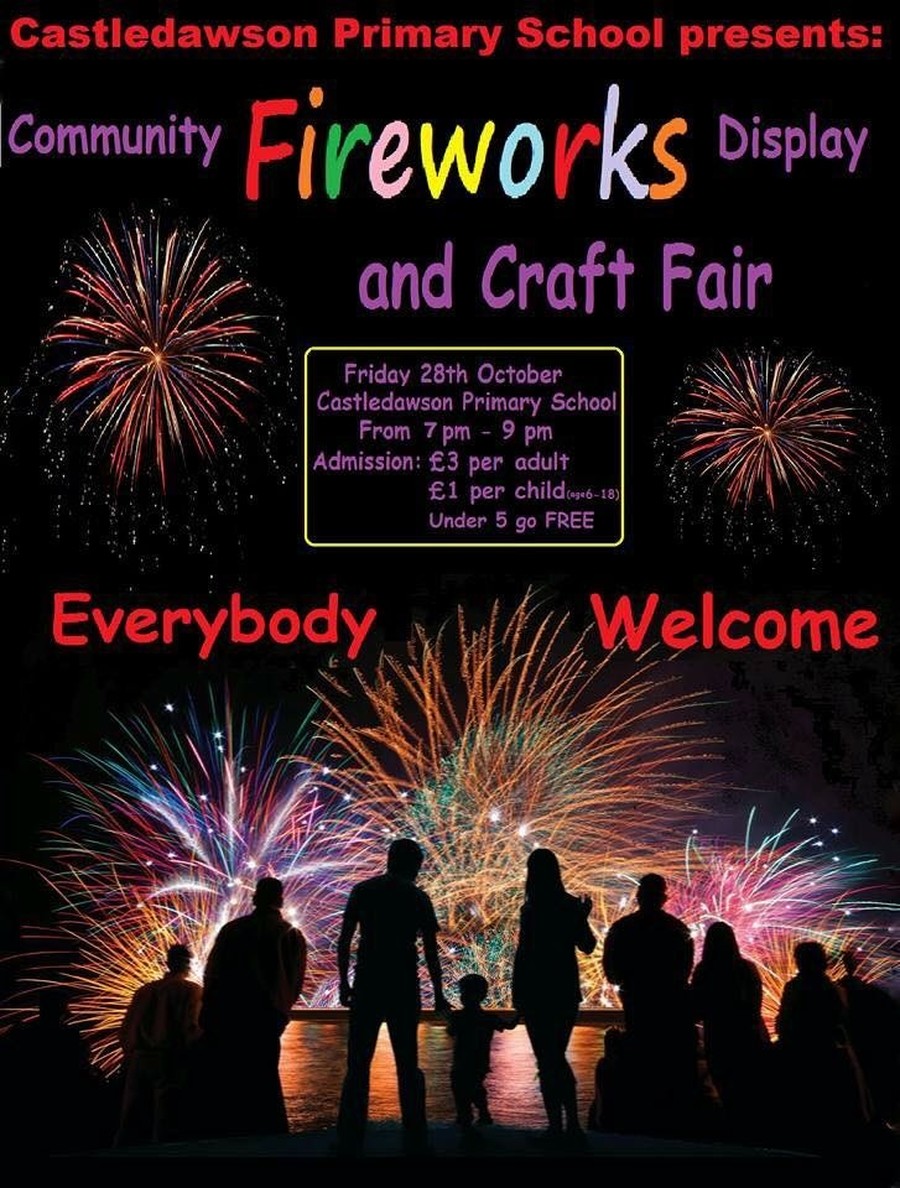 We are celebrating 50 wonderful years at Castledawson Primary until June 2017! Keep up to date on our website and Facebook page for planned events!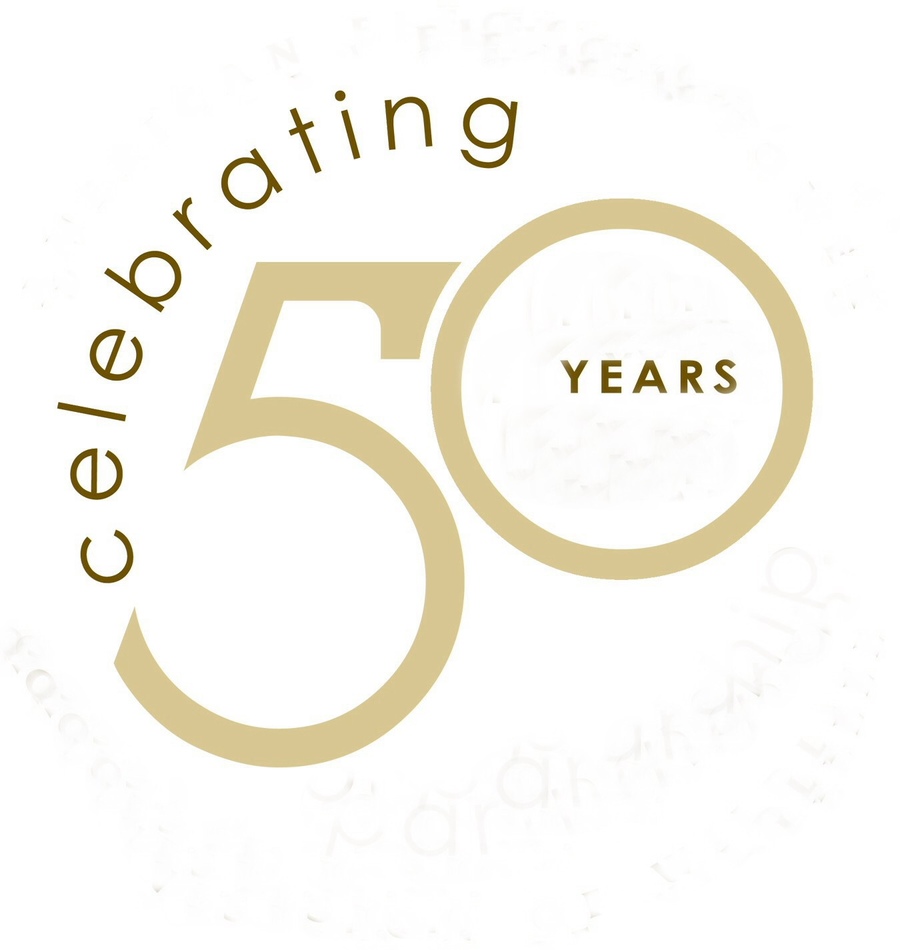 We are very excited at being chosen to join the Active School Travel Programme by Sustrans NI.The initiative provides our school with planned activities throughout the year, in and out of the classroom and will help promote our aim of active children who walk, scoot or cycle to school! For more info click on the link .....Active School Travel Programme
We are super proud of our Digital Leaders! They were awarded their t-shirts, badges, lanyards and certificates from Michael O'Kane from iTeach and are all set to hold their genius b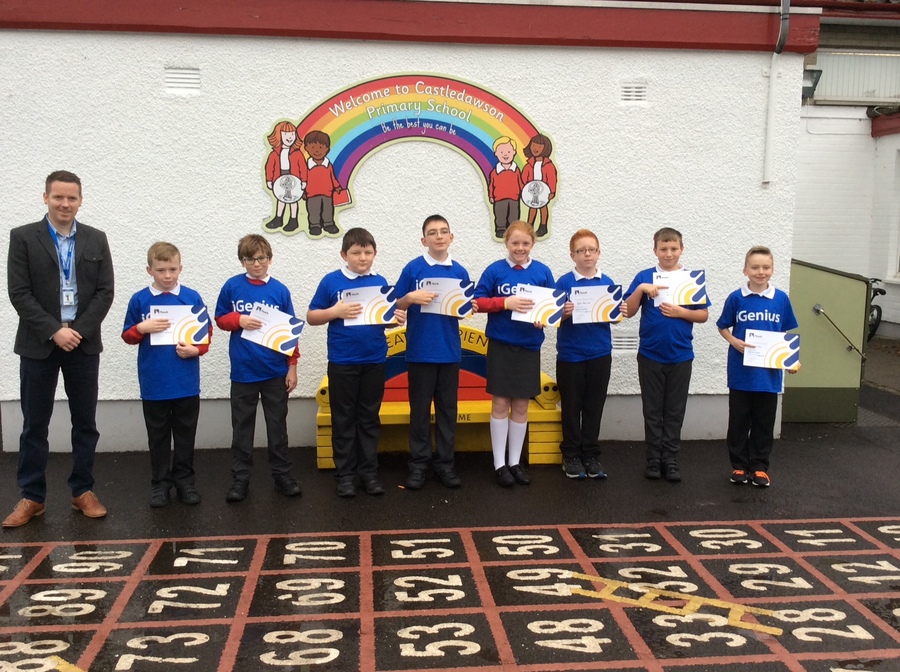 Well done to our digital leaders! The children set a high standard and will be a great asset in our school. The digital leaders are ready for their presentation from iTeach as well as training and then they'll be ready to help pupils and staff alike in developing the use of ICT and iPads in our school! Well done everyone!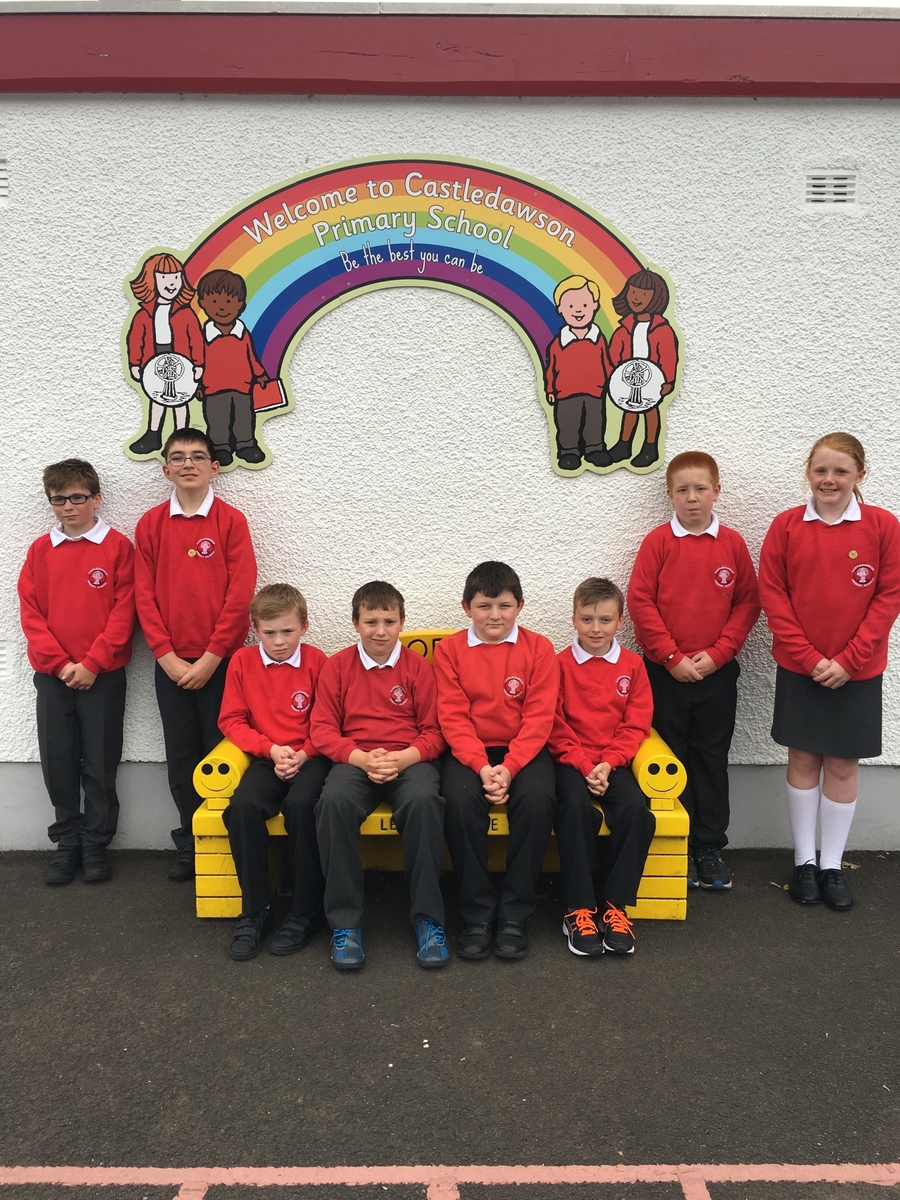 We are very proud of our Playground Pals for this term. They will be looking out for everyone in the playground to help make sure our playgrounds are happy and safe places to be.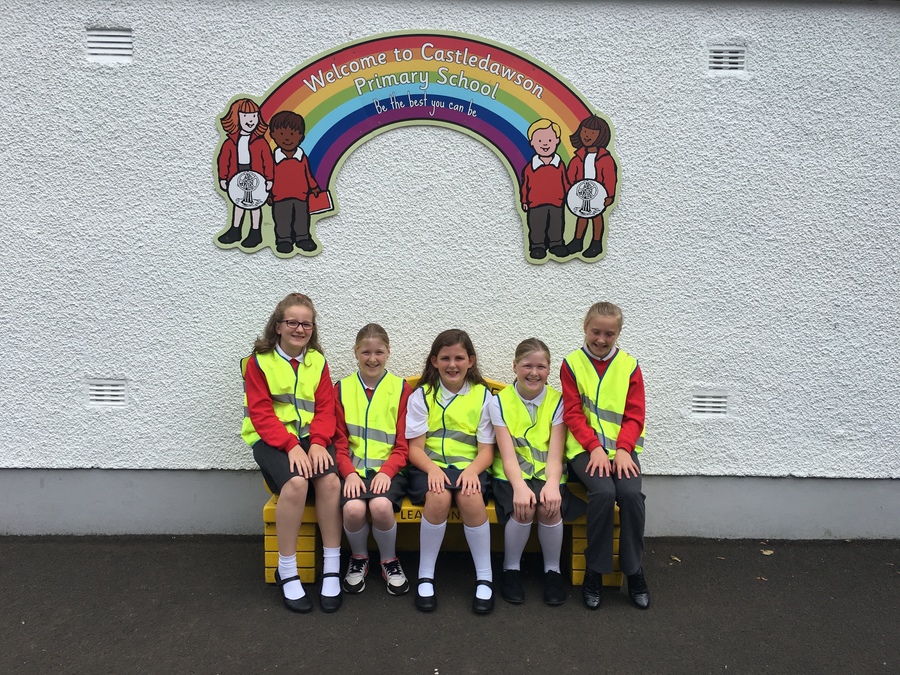 We are looking forward to a night of fun with pupils and friends at our Back to School Disco!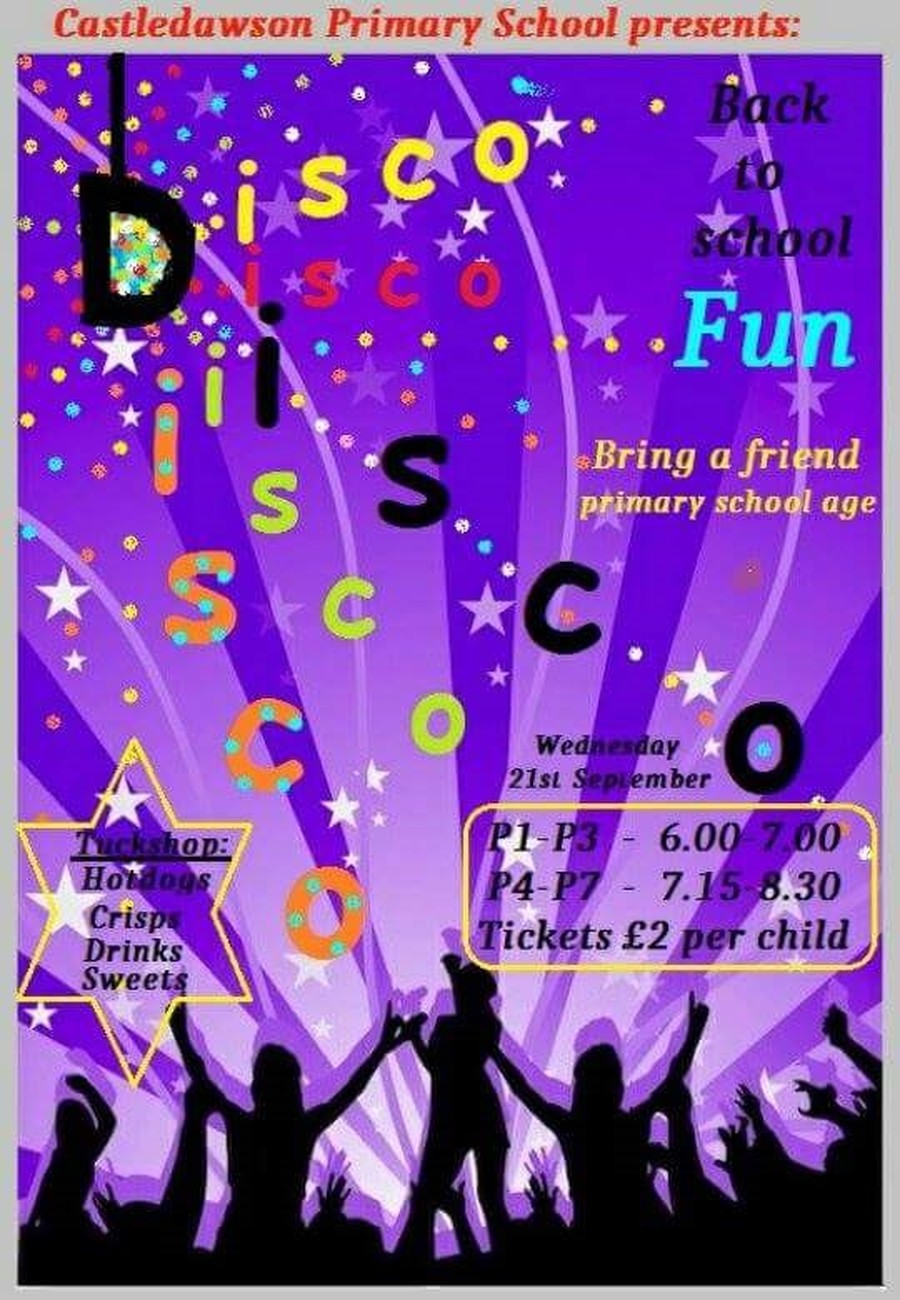 A big welcome to our new P1 children in Castledawson PS. We have had lots of fun in our first few days!