Primary 4-5
Welcome to Room 4! We have lots of exciting things happening in our class this year so stay posted for news and events as well as class work. A lot of information is communicated via seesaw but we will also share on this page.
This year our topics are Space in Term 1, France in Term 2 and The Potato Famine in Term 3. Our first trip of the year is to Armagh Planetarium where we will learn even more about the Solar System!
In numeracy we will be focusing on place value and number and in literacy we will linking our learning to our Space topic as we write reports on planets and astronauts as well as studying instructional writing and recounts.
A class letter will be issued on the first day to keep you up to date on further details of what is happening in Term 1 and our information session for Room 4 parents will take place on Thursday 19th September and this will provide not only an overview of learning going on in Room 4 but also curriculum information and whole school priorities as well as imminent SEN changes and changes in Anti-Bullying law.
We also take part in Shared Education with New Row so we will work with them throughout the year in our topic work.
We are continuing to be Bucket fillers this year as we endeavour to make our school and classroom a happy place to be. We fill buckets everyday by doing kind deeds and using kind words. Even our teachers are doing it too!
Latest Photographs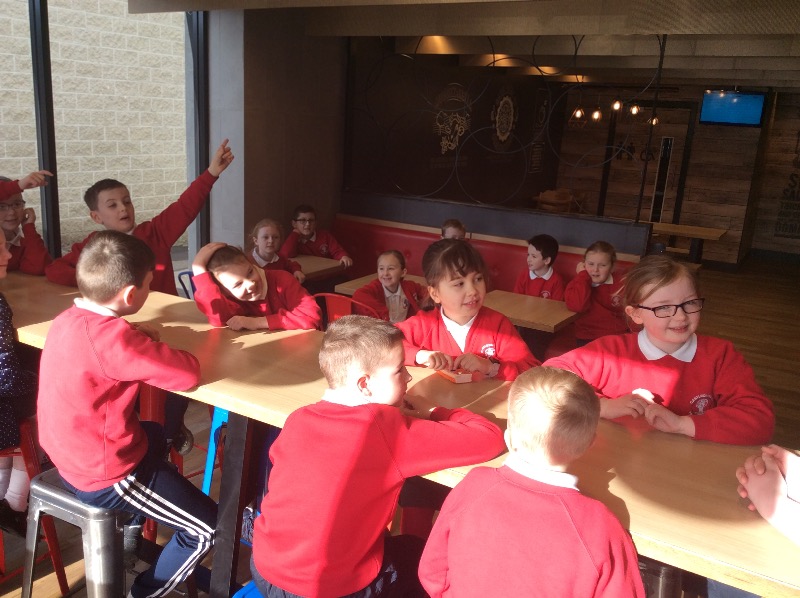 Castledawson Primary School 72 Main Street Castledawson, Magherafelt, BT45 8AB | Phone: 028 79 468309