Healthy School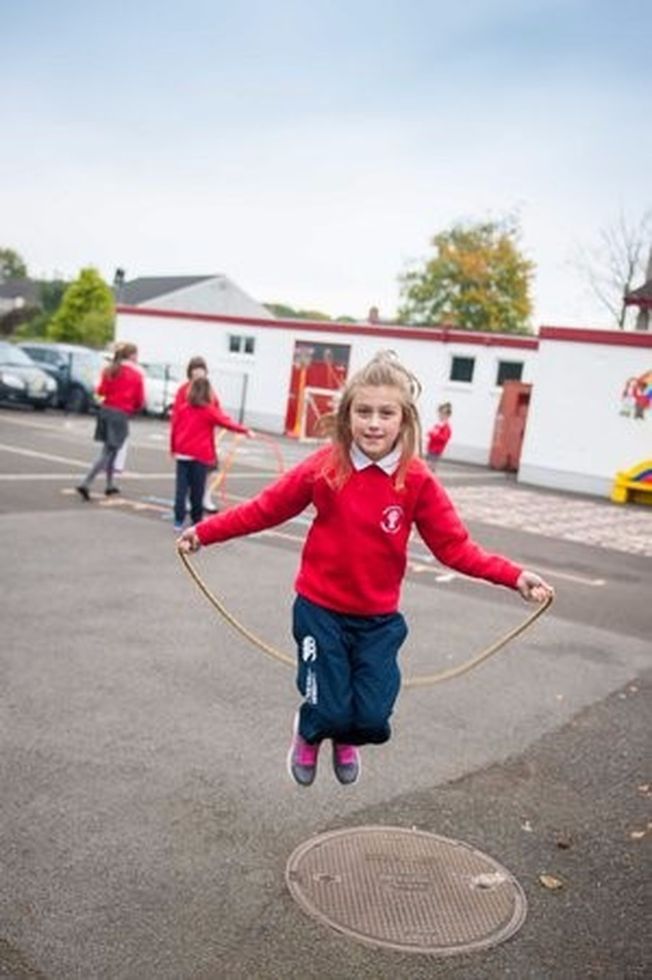 We are a healthy school and care about the well-being of our pupils. Healthy eating is encouraged through a 'Healthy Breaks Initiative' for everyone and a healthy menu is available daily in our Level 5 Food Hygiene Rated school canteen. We also encourage parents to send healthy food for those taking a packed lunch. Please see our Food in Schools & Healthy Breaks policy as well as our Health & Wellbeing policy to understand our commitment to promoting healthy lifestyles through healthy bodies and healthy mind.
Health and well being is also promoted through the curriculum, in PDMU during the topic of 'Healthy Eating.' We also encourage healthy lifestyles though our positive relationships with outside coaches and agencies e.g. The Sports Council, Meadowbank Sports, IFA, Moyola Football Club and Golf Club who regularly visit to offer sports to children during and after school. For an extensive list of Sports e.g. Gymnastics and Karate, please visit After School Clubs in the School Life section of this website. We also benefit from visits from the School Nurse, Optician and many others in the medical profession who outline the importance of healthy lifestyles.
We also celebrate Keeping Healthy Week by participating in various activities and also raise money for charities such as, British Heart Foundation by taking part in 'Jump Rope' or completing sponsored walks. We take part in 'Walk to School' week and 'The Big Pedal' to raise awareness of active lifestyles. Our residential trip to Shannghmore Education Centre also promotes outdoor activities and the benefits of a healthy lifestyle.
Educational studies have claimed that a child's concentration level is linked to hydration so we encourage all children to bring a bottle of water to school and regular water breaks take place.
The whole school also participates in the Daily Mile and we are a Silver Award Active School Travel School which encourages walking, scooting and cycling to school.
As well as healthy bodies we encourage healthy minds and this is detailed in the well-being part of this website.
Castledawson Primary School 72 Main Street Castledawson, Magherafelt, BT45 8AB | Phone: 028 79 468309