Vision and Values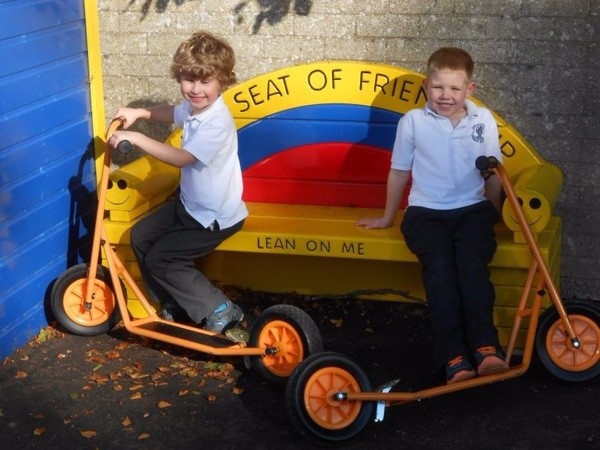 We work together as a team at Castledawson Primary school to create a happy, positive, secure, inclusive and nurturing environment for every member of the school community. Our motto, 'Planting Seeds for Success; Grow and Blossom Together' reflects our child centered, nurturing approach. We develop the whole child – academically, emotionally, physically, spiritually and socially through our Christian and caring ethos. Our aim is to cultivate respect, fairness, cooperation, perseverance, self-discipline, forgiveness, honesty, kindness, acceptance and responsibility at all levels within the school as we develop these school values. Our nurturing ethos is reflected in all areas of school life as we foster relationships built on honesty, trust, respect and openness, ensuring everyone feels cared for, is valued and respected and feel a sense of belonging to our school where the efforts and achievements of all are celebrated. We believe that happy children, staff and parents are key to positive learning experiences and a successful school.
Staff are committed to continuous personal self-development, improvement and providing a broad and balanced curriculum in a stimulating setting. Through effective, high quality teaching and learning, our goal is to develop independent, motivated and lifelong learners. Children are supported and challenged accordingly as they are encouraged to reach their full potential. We seek high standards of achievement and behaviour as we inspire every member of the school community to be the best they can be in all areas and succeed in fulfilling their own personal goals. We believe all our children are special and we are dedicated in ensuring that every activity has our children's needs and interests as our first priority.
We are dedicated to providing opportunities for everyone to have a voice and listen respectfully to the views of others. We are a Rights Respecting School and our children have opportunities to voice their opinions, share thoughts and make important decisions about all areas of school life through our school and class council as well as many other means e.g. surveys, our pupil leadership team and various pupil leadership roles. We also recognise and appreciate the important role parents play in their children's education and we encourage them to be involved in the life of the school. We also value our parents' input and feedback on school matters and this is evident through numerous surveys carried out, workshops, information evenings, volunteer programme and parents sharing in learning days at school.
We are proud of our village and aim to be a school that has Castledawson and its people at the core. It is our vision to see our school grow in the community as we provide increasing opportunities for our children to participate, contribute, value and take pride in their local village as they do their school.
Castledawson Primary School 72 Main Street Castledawson, Magherafelt, BT45 8AB | Phone: 028 79 468309