Educational Trips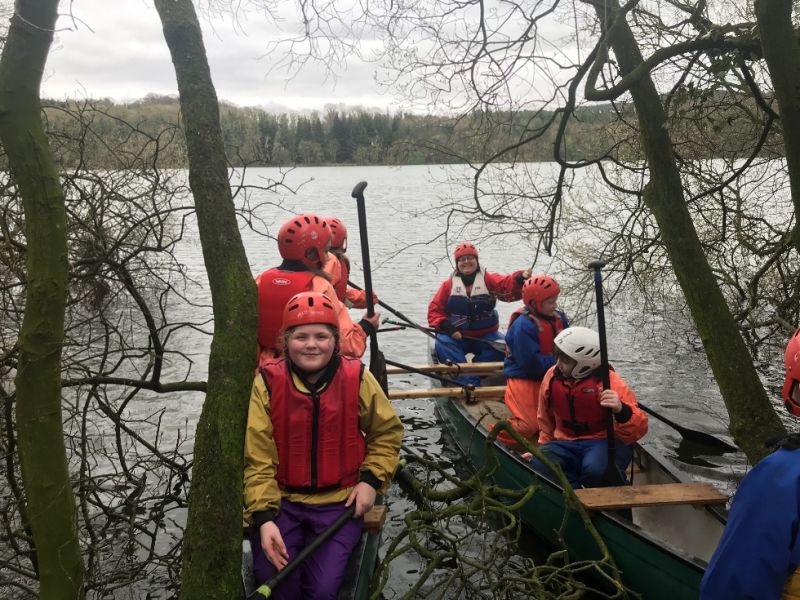 Our P6 and 7 children enjoyed the most wonderful week of activities in Shannaghmore Outdoor Education Centre. For many it was their first time staying away from home. Everyone had a great time, enjoyed the wonderful opportunities and guaranteed it was a week they'll never forget!
We also have a Christmas trip to the Pantomime in Millennium Forum for Key Stage 1 and The Grand Opera House for Key Stage 2 while the Foundation Stage children enjoy a trip to the cinema. We also have a end of year fun trip where KS1/2 children enjoyed a trip to Tayto Park while P1-3 children went to the Fun Factory in Ballymena.
Many other Educational Trips take place throughout the year in the various classes. These trips are linked to topic work and enhance learning in World Around Us.
Some trips include:
Foundation Stage: The Beach Magilligan, Carrickfergus Castle, School at the Sea in Larne, Springhill House
Key Stage 1:
Northern Ireland War Memorial, Armagh Planetarium, Omagh History Park, Giant's Causeway
Key Stage 2:
Trip to Portrush/ Bangor, W5, Titanic Centre, Seamus Heaney Centre
In addition, each class also visits a number of places in our local village e.g. Dominos Pizza, Ditty's Bakery, Moyola Precision Engineering, Post Office etc. As a school committed to developing positive relationships within our community and with local schools, our children also participate in trips as part of Shared Education with New Row Primary School.
Castledawson Primary School 72 Main Street Castledawson, Magherafelt, BT45 8AB | Phone: 028 79 468309