Primary 5-6
Hi Everyone
Welcome to Room 4!
For a few years Room 4 was a P4/5 classroom and now that's it a P5/6 classroom we are really excited. We love learning and love all the boys and girls in our classroom.
Mrs McCusker is the teacher and there are two wonderful classroom assistants too - Mrs Clarke and Mrs Evans. Every adult is committed to helping everyone feel happy and safe and ensuring you reach your full potential.
We start off the year learning about Space and we have lots of fun activities planned as well as a trip to Armagh Planetarium. We will learn about planets, constellations, 'Women in Space' to link in with Space Week 2021 as well as take part in outdoor learning activities, STEM challenges relating to Martians and many other fun tasks.
A topic note will be shared every term giving you an outlining of information and learning that will take place. Most of our communication with parents is via Seesaw and all news and information is shared as well as the ability to access your child's learning journal. An update of the week's learning is published on Seesaw on Sunday evening as well as information about homework. Homework is given at the start of the week and you can complete it at a pace that suits you and your schedule as I know you are all busy little people who have busy lives outside of school! Homework (in accordance with our school Homework Policy) shouldn't take anymore than 1/2 hour daily.
In Term 2 we link our learning to the topic of Chocolate, history of chocolate and this leads us into Fairtrade as we learn about the journey of a cocoa bean. We enjoy a visit from Aunt Sandra's in Belfast and then in Term 3 we learn about the Rainforest. We explore all the layers of the rainforest and the animals as well as look after a gecko class pet for a few weeks.
As restrictions continue to ease we hope throughout the year to have assemblies and a class event for parents to share in our learning but if this doesn't take place, there will be other ways to engage parents with home projects and fun opportunities to learn together.
Our priority as always, is the happiness, safety and well-being of our pupils so we will be focusing on developing resilience through daily activities that will promote well-being through healthy bodies and minds.
Latest Photographs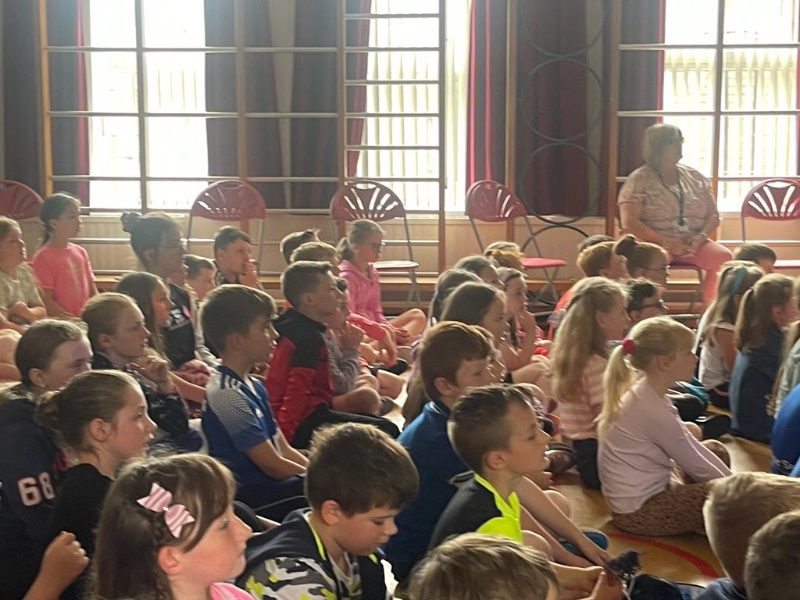 Class Photograph
&nsbp;
Castledawson Primary School 72 Main Street Castledawson, Magherafelt, BT45 8AB | Phone: 028 79 468309