Shared Education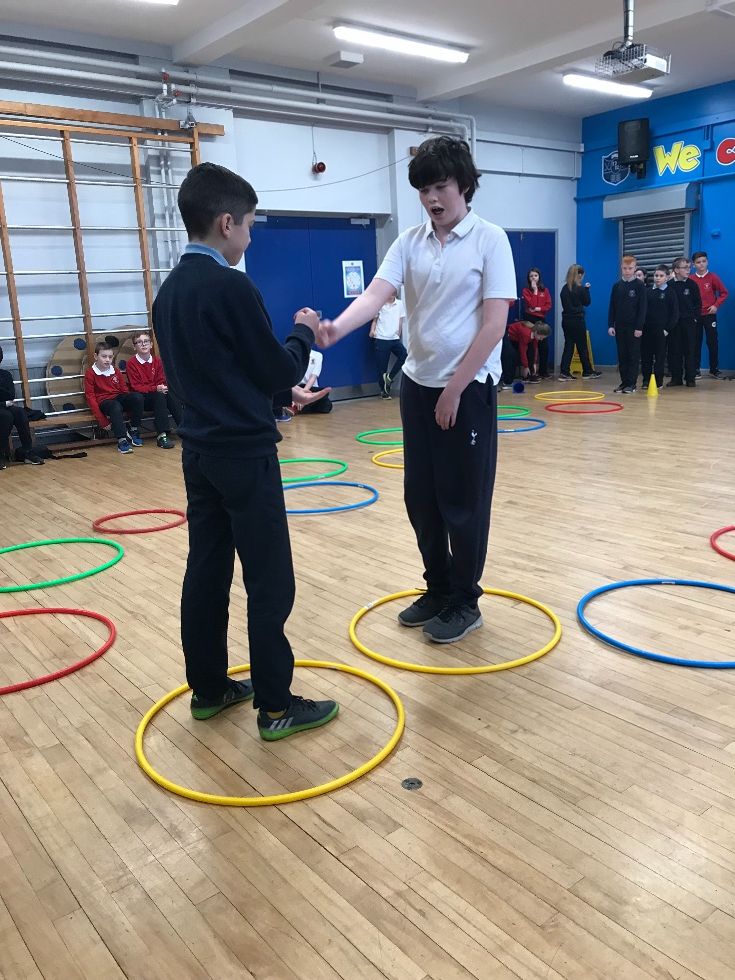 Shared Education Year 4
As we begin Year 5 of our Shared Education partnership we are excited about the prospects and opportunities that await us for learning together with our partners at New Row PS again this year.
All children from P1-P7 will have a chance to be involved this year through a range of activities and cross curricular learning.
P1 will meet with P1 from New Row PS to enjoy play sessions around the theme of Christmas and if everyone is on the nice list they may even have a visit from a very jolly man in a red suit.
P2/3 will meet with their P2 partners from New Row to enjoy indoor and outdoor play sessions related to their topics.
They will also learn and perform a range of songs with the children from P3 at New Row for parents and friends from the community to enjoy around Easter/ Spring time.
P4/5 will link with P4 from New Row to learn about space through their shared World Around Us topic.
P6/7 will team up with their partners to explore the Olympics in Term 3 in the run up to The 2020 Olympics in Tokyo. They will research and learn about the history of the games, the countries involved etc. as well as enjoying some sporting challenges themselves.
We also plan to have our school councils working together to help with decision making and sharing ideas through the pupil's voice.
Last year the focus of our teacher collaboration was to plan and conduct fun, progressive and creative outdoor numeracy lessons. All of which were very successful when delivered to our own classes. Teachers will once again have the opportunity to meet and plan together this year for an area being developed in both schools.
Lots of exciting opportunities await.
Keep an eye on this page for updates of all our learning and experiences throughout the year.
#bettertogether
Castledawson Primary School 72 Main Street Castledawson, Magherafelt, BT45 8AB | Phone: 028 79 468309