Primary 4-5
Welcome to Room 4! We have lots of exciting things happening in our class this year so stay posted for news and events as well as class work. A lot of information is communicated via seesaw but we will also share on this page.
This year our topics are WW2 in Term 1, Rainforest in Term 2 and Chocolate/ Fairtrade in Term 3. We will hopefully be able to go on a trip to the Northern Ireland War Museum in Belfast but if not, we have plenty of other fun activities planned e.g. our WW2 day! We will learn about the Blitz, air raids, what life was like during war times for children as evacuees and also we will learn all about rationing.
In numeracy we will be focusing on place value, addition and subtraction as well as our table facts and in literacy we will linking our learning to our WW2 topic as we write recounts, diary entries from the point of view of an Evacuee as well as studying instructional writing and reports. We will also learn about Anne Frank and in technology create an annex similar to the one her family hid in as well as creating an Anderson Shelter.
A class letter will be issued on the first day to keep you up to date on further details of what is happening in Term 1 and our information session for Room 4 parents will be online before the end of September and this will provide not only an overview of learning going on in Room 4 but also curriculum information and whole school priorities.
We are continuing to be Bucket fillers this year as we endeavour to make our school and classroom a happy place to be. We fill buckets everyday by doing kind deeds and using kind words. Even our teachers are doing it too!
Latest Photographs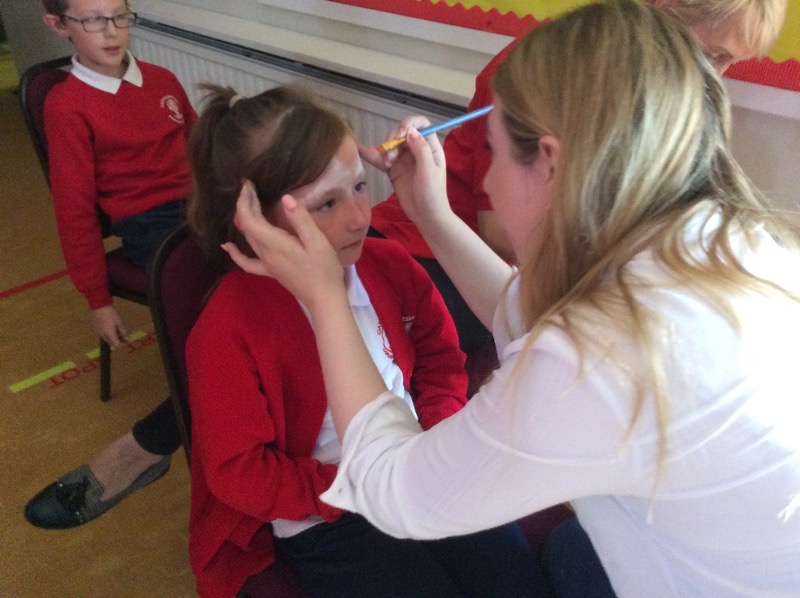 Castledawson Primary School 72 Main Street Castledawson, Magherafelt, BT45 8AB | Phone: 028 79 468309